Halie's music has been getting a lot of radio and podcast love lately, and this week will present numerous opportunities to hear her music featured around the world (and streaming live online):
Tuesday, January 19, Halie will be featured on "The Jazz Singers" radio show hosted by James Tormé on Jazz FM (UK). Listen in at 6 pm GMT/10 am PST online at www.jazzfm.com
Tmmrw at 6p on @jazzfm! Also gems from Nat Cole, Ella Fitzgerald and much more! See you all there! #thejazzsingers pic.twitter.com/R57Tp56e8B

— James Torme (@jamestorme) January 18, 2016
Halie will be interviewed by Guy Zinger from AdoreJazz.com (based in the Netherlands), streaming online at http://www.1.fm/station/ajazz – streaming on the following days/times:
US time: Thursday, February 11 at 8 pm PST
Japan time: Wednesday, February 10 at 8 pm Japan time (3 am PST)
Central Europe time: Monday, February 15 at 9 pm GMT (1:00 PST)
Currently, Halie is the featured vocal artist on SoundTraxx with Mark Stanley for his newest playlist airing from January 10 to 23 on the following stations around the world:1067thebridge.com, 6 – 8 PM Central US
Soul City Radio, 7 – 9 AM Eastern US
Phuket FM Radio 91.5 (Thailand), 8 – 10 PM Thailand (GMT + 6)
OneLuvFM (France), 8 -10 PM CET (GMT + 1)
The Jazz UK: Smooth Jazz, 1- 3 AM & 1- 3 PM GMT
Qfm Qmusica (Tenerife, Canary Islands), 9 AM – 11 AM GMT
…. and many others! Check out the extensive list of stations that play Mark Stanley's playlist here:
http://www.soundtraxxwithmarkstanley.com/Venues.html
UK presenterTerry Hawke from Harborough FM will feature Halie on "Lounge-Jazz: Vox & Chillin' Melodies Vol 011: Featuring 'Halie Loren':

February 6th 2016

", 

Saturday, February 6 at 10 PM

 GMT/2 pm PST. Listen online at www.harboroughfm.co.uk
Every Sunday, hear an ENTIRE HOUR of Halie Loren songs on IndieRadioMusic.com during the "Halie Loren's Jazz Hour" broadcast at 9 pm EST/7 pm PST/12 pm (Monday) Japan Time.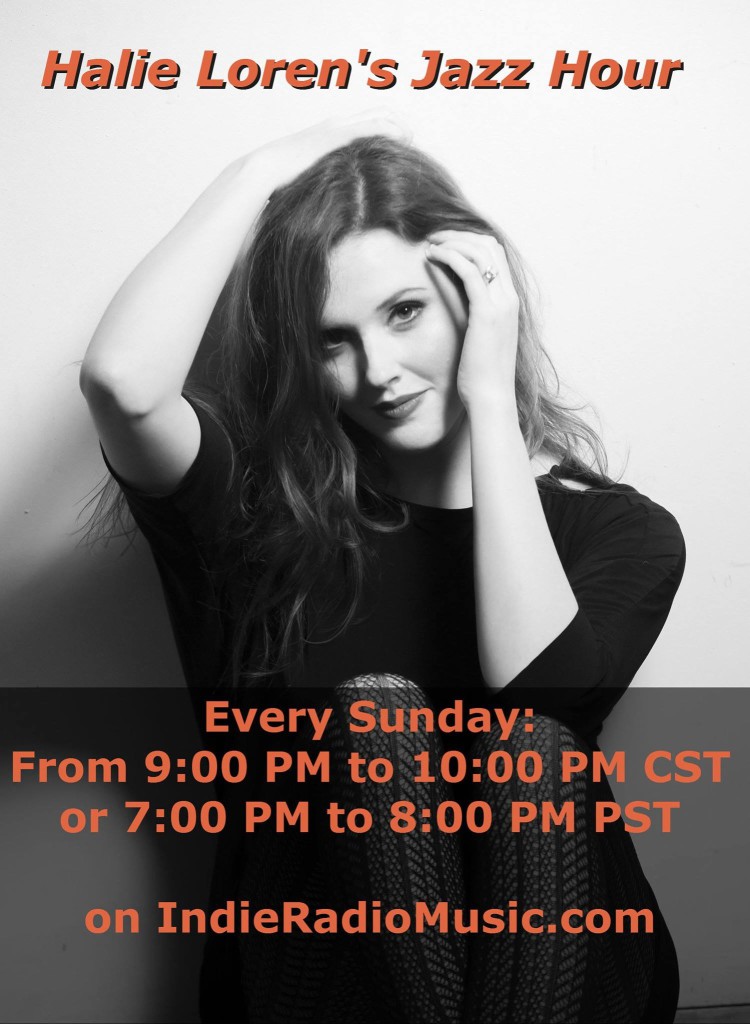 In other radio news…
Halie Loren is part of a new band, halie and the moon, and their music will be featured on the podcasts of Women of Substance Radio! The first (#304) will air on Tuesday, January 19 – listen in here: www.WOSPodcast.com. halie and the moon will again be featured on a WoS Podcast (#309) on January 26! Also, a regular segment featuring halie and the moon will begin airing on IndieRadioMusic.com in the near future as well… more details coming soon!
Follow them on Facebook, Twitter, and Instagram to get the latest info about this up-and-coming band!