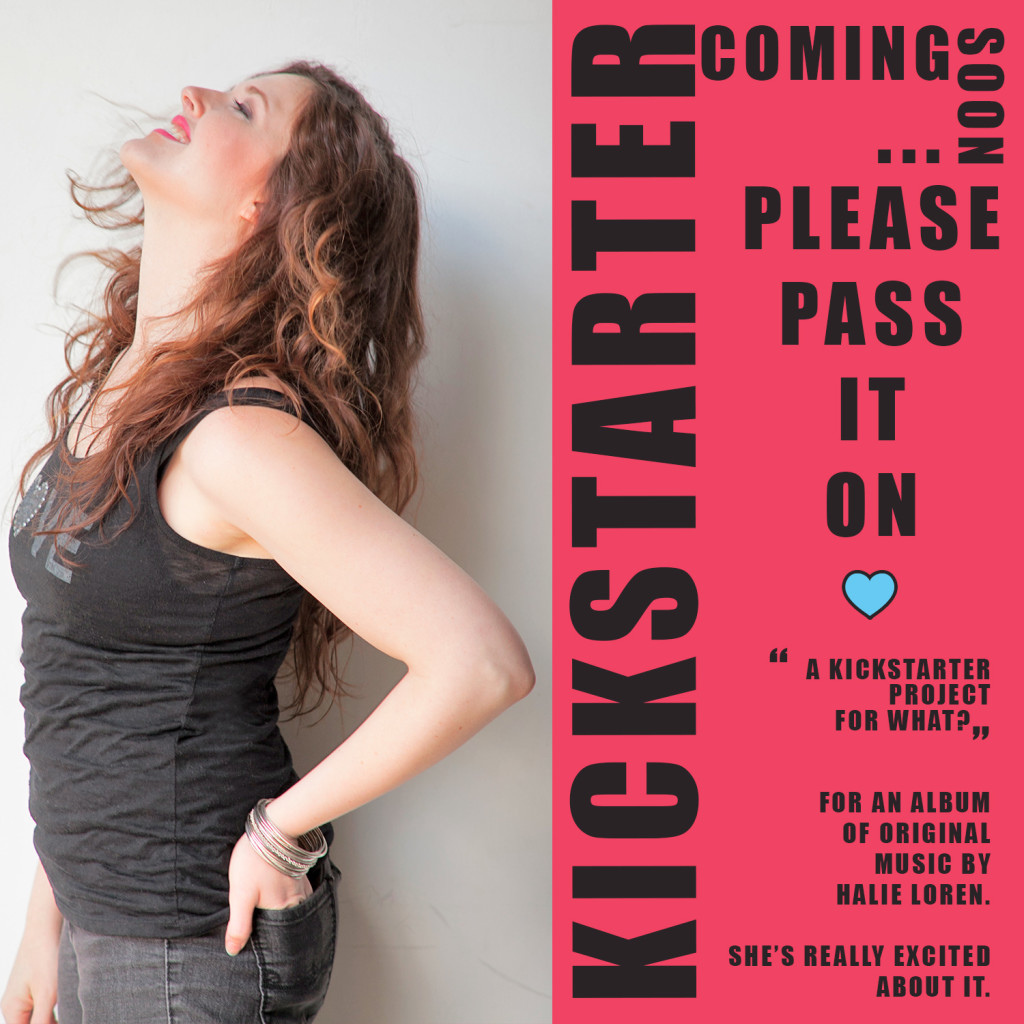 SPECIAL ANNOUNCEMENT BY HALIE:
I'm launching a Kickstarter. For a new album. Of ORIGINAL SONGS!!!!!
I'm finally going to do it.
I've been dreaming of creating this project for years.
And, thanks to you who have been by my side on this amazing journey, I'm ready to take this huge next step!
To those just now joining in on this path with me (and thank you for that!), you've chosen a wonderful time to take part in the fun and adventure. 

I'm grateful to you ALL!
There is so much I can't wait to tell you about. And I will… in just a few days. 

I am SO excited!
Gratefully yours,